The predecessor of Intelligent Equipment Department was the 308 Research Group of Luoyang Bearing Research Institute which was established in 1958. After 55 years of development, it has gradually developed from the original scientific research institution into the current department which collects the spindle and instrument research, development and production as a whole. The production area of this department reached 32,800 square meters.
It is the main drafting unit of spindle national standard, the chairman unit of the spindle branch of China Machine Tool Industry Association, the leader of the 863 spindle project, the responsible unit of the "Eighth Five-Year Plan", "Ninth Five-Year Plan", "Tenth Five-Year Plan" and major national science and technology projects for CNC machine tool spindle. It is also the location of Henan Machine Tool Spindle Engineering Technology Research Center.
It has an annual production capacity of 6000 sets of spindles.
Technical support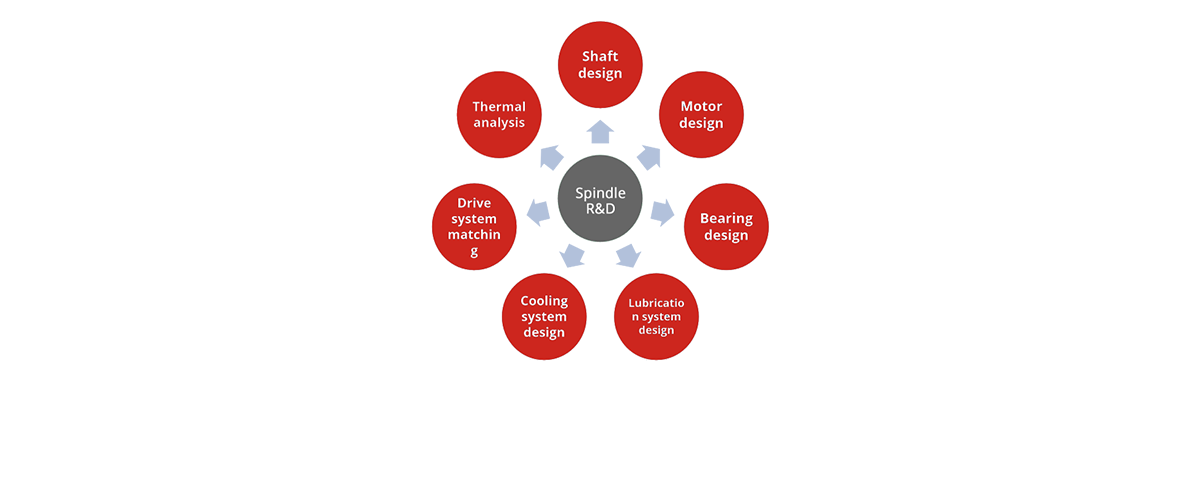 independent and perfect design system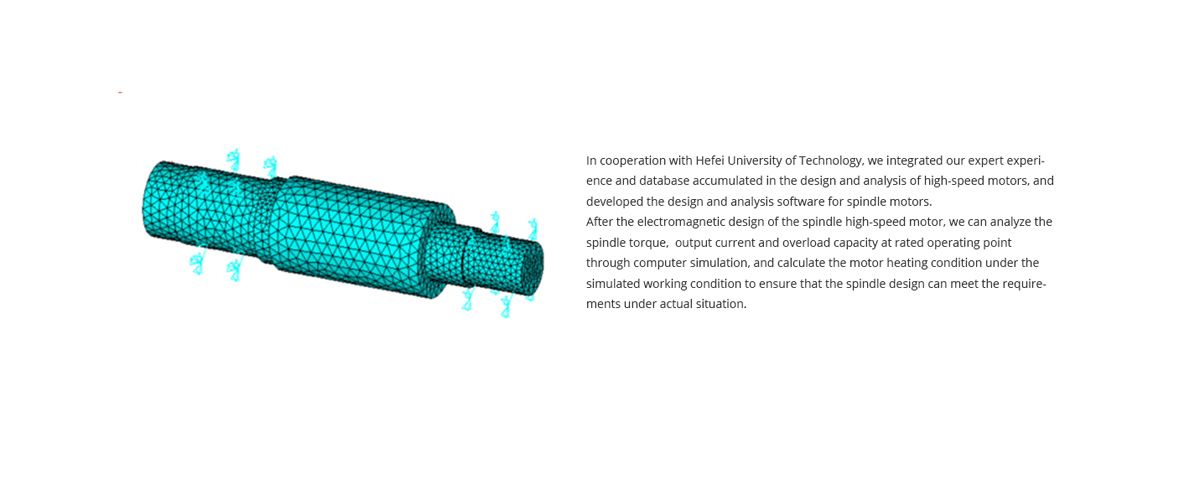 shafting analysis and optimization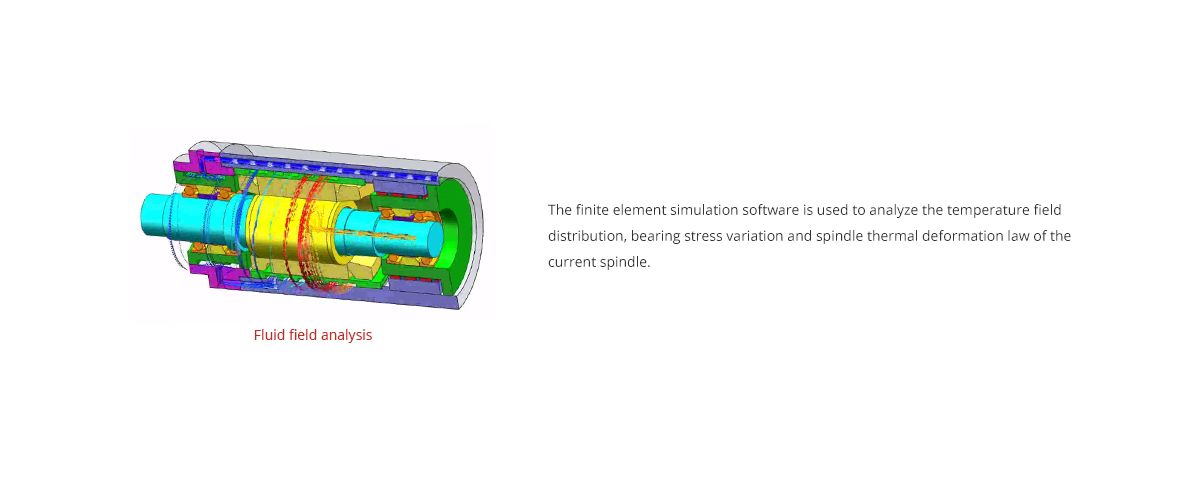 coupling simulation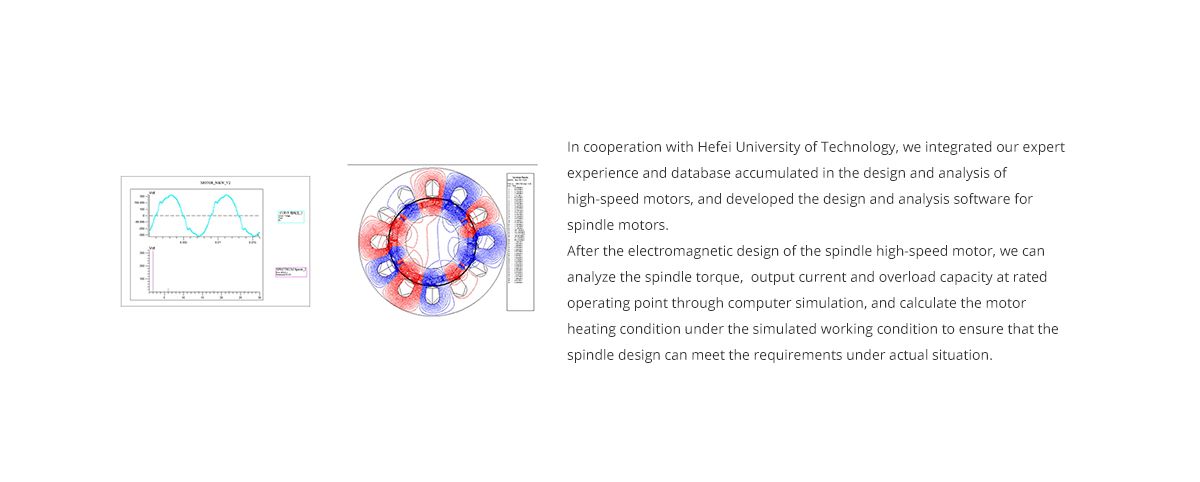 motor design and optimization
Manufacturing support
Austrian AICHELIN heat treatment equipment and long-life heat treatment process provide a strong guarantee for the continuous and reliable operation of bearings.
Test support
ZYS Precision Bearing Measuring Device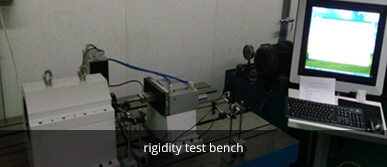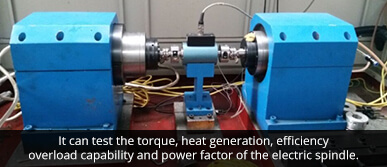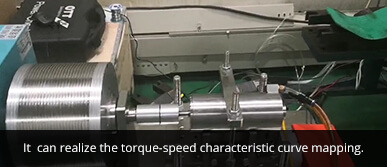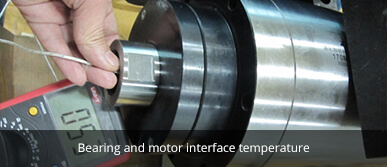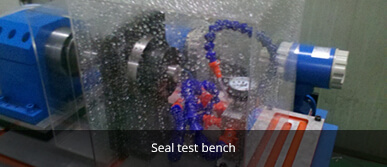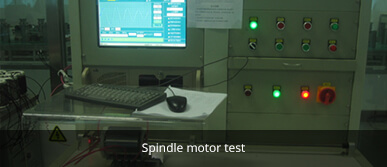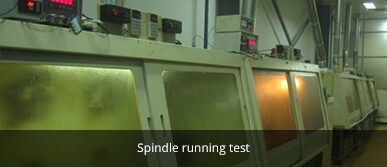 Quality support
ZYS Precision Bearing Measuring Device
Spindle accuracy control
1
Unique identification number of important part
2
File important processing dimension record as quality documents for technical analysis
3
Increase the part accuracy and shape accuracy by 30% by improving equipment processing accuracy and optimize machining process
4
The accuracy of shaft end runout of the assembled product is less than 2um, and partly 1um.
Spindle dynamic test control before delivery
1
Real-time monitoring of the spindle in no-load test
2
Improve the inspection standard: the spindle vibration value is increased from less than 1.5mm/s to less than 1mm/s at the maximum speed, and the highest standard is less than 0.6mm/s.
3
The temperature rise of the spindle is controlled at an optimum state of 15±5 degrees at the maximum speed.

For more information
Please request a quote or email us to:sales@zys.com.cn
CONTACT US